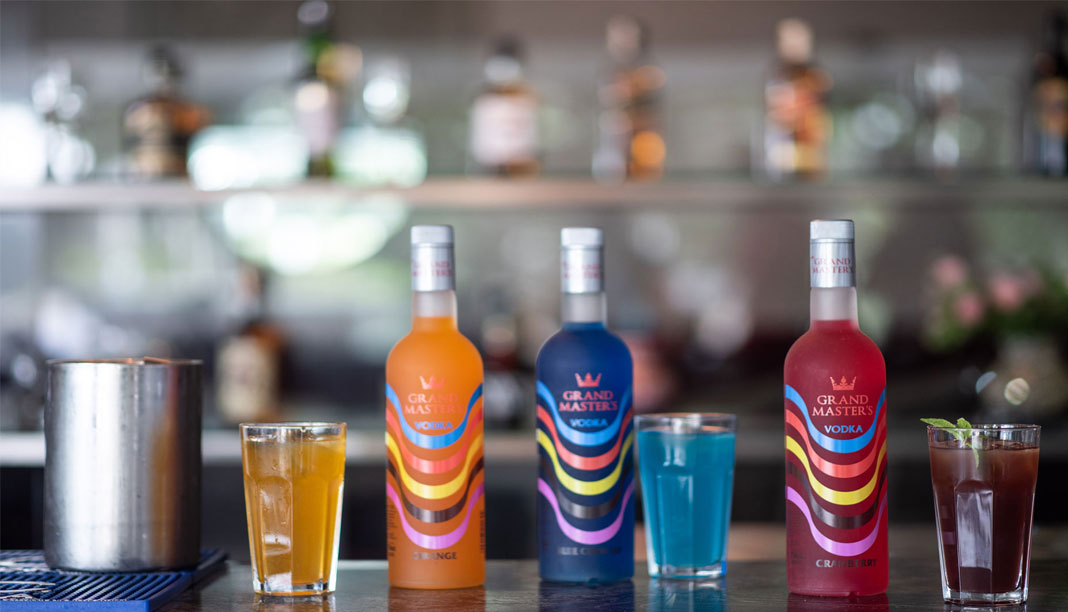 The Diwali Punch
All over the world eating and drinking is at the heart of religious festivals, and Diwali, is no exception. And Diwali snacks are well accompanied with drinks! When its party, it calls for vodka!
Grandmaster's Vodka brings to you 5 vodka recipes that will add fun to your Diwali bash!
The Grapefruit Juice
If you're looking to add a little sweetness to your vodka libation but don't want a sugar overload, freshly-squeezed grapefruit juice is your best friend. Pair it with Grandmaster's vodka or with Grandmaster's Lemon grass ginger vodka. It's a tangy and refreshing cocktail.
The Sparkle lemonade
If you're looking to add a little tangy twist to your vodka and want to enjoy a refreshing drink try Grandmaster's Cinnamon Churros with a punch of lemonade. Cinnamon Churros taste like a light spicy and flaky while lemonade ignites your sour and sweet taste buds.
The Vanilla Coke
If you love the clean taste of a Vodka Soda but are craving something a bit more interesting, turn to a unique combination, the Vanilla coke! Vanilla Coke is a mixture of Grandmaster's Vanilla vodka with juice from half lime and cola/ coke. A delicate taste with a fizz.
The Fruity Coffee
When it comes to simple and satisfying cocktails, few can beat the Grandmaster's Coffee vodka! To add to the calming effect of the drink pair it with cherries! The fruity taste adds to the flavour and the relaxation effect that the drink has on you!
The Blue Blossom
If you're looking for a feel fresh drink the Blue Blossom recipe is a must try! The Blue Blossom is a mixture of Grandmaster's Elder Flower and Blue Berry vodka topped with lemon juice and club soda. It's a perfect drink for backyard barbecue or pool party on a hot summer day!
Diwali made fun with Grandmaster's Vodka!