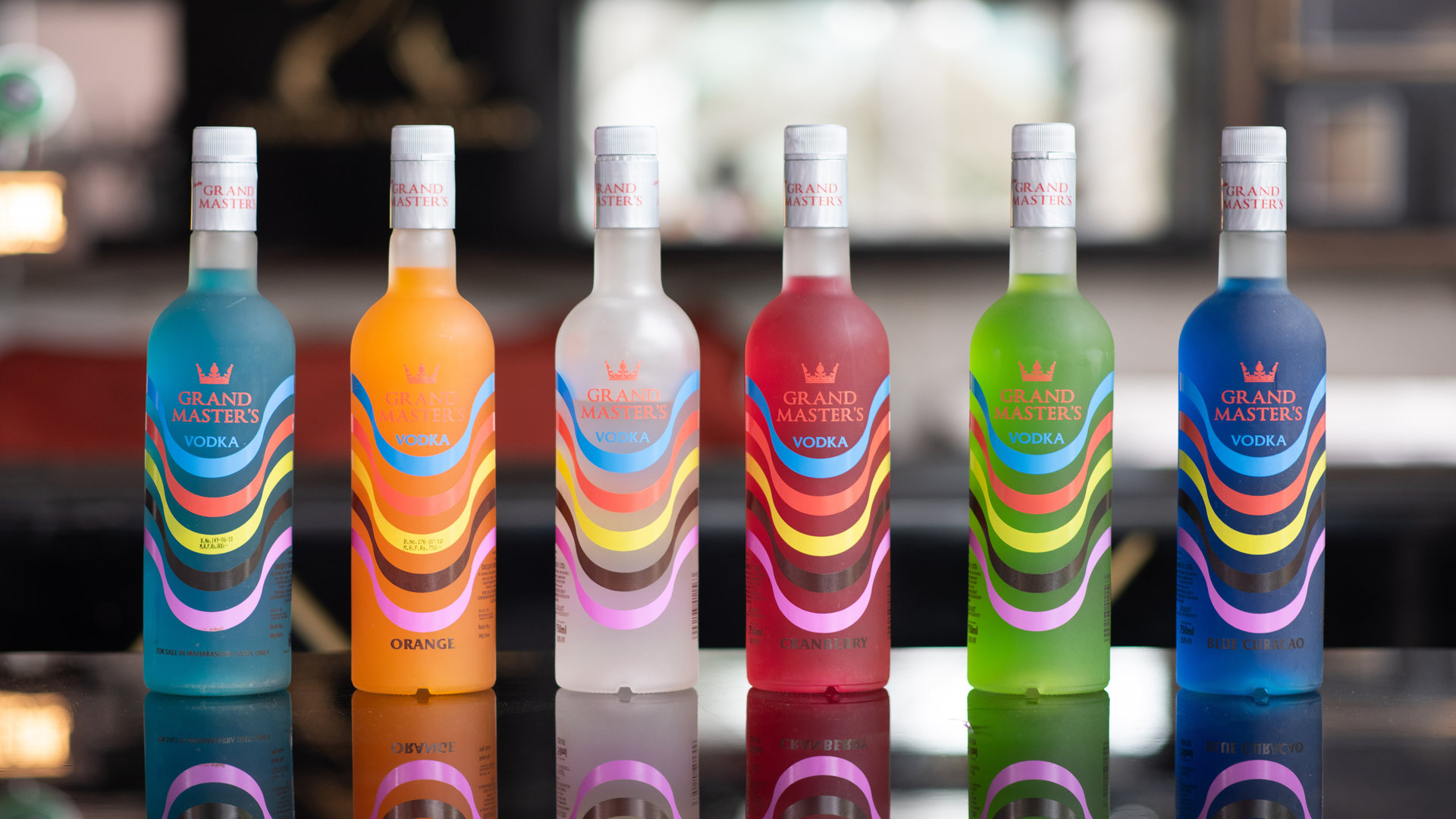 Grand Master's Vodka
Inspired by the craftsmanship of crafting a drink that brings you a fusion of the world of flavours and combination of a unique distillery process and urban culture!
Here we bring you an exclusive vodka brand which not only offers you a high quality distillate but also an ultimate experience!
Grand Master's vodka, a flamboyant drink you can't withstand to uncork the flavours!
The Grand Master's Tale:
The Pioneers
Grand Master's is an outcome of an initial desire to create an exclusive vodka experience and to instigate vodka flavours. The Grand Master's vodka is produced (or crafted) by the House of Deejay Distilleries Pvt Ltd.
Setting benchmarks
We provide a unique distillation process to enhance the experience! We are the custodians of our drink at its stage of creation. Grand Master's is vaporized filtered and topped with natural flavours to provide a blend of flavours!
We measure our words!
Grand Master's is obtained from a distinctive procedure!

✔ Usage of finest quality of grains.

✔ Distillation comprises of fermentation and vaporization to collect the finest cut.

✔ It is blended with unique and imported natural flavours to serve the widest variety.

✔ Filtered through charcoal, gold and platinum filters for finer and extra smooth texture.</>p

✔ Designed for youth and packed with perfection.

Building standards at one's fingertips:
Mumbai, Nashik, Pune, Kolhapur, Ahmednagar, Jalgaon, Nagpur, Thane. Expanding Overseas:
Nigeria, Uganda, Kenya, South Sudan, Congo, Rwanda, Dubai.
We are here to forge a bond
Grand Master's is recommended to be on the must-have list for first timers! The ones looking for an exquisite blend of flavours Grand Master's vodka is a perfect choice!
To know more:
Visit our website – www.grandmasters.co
Write to us at – mail@grandmasters.co
Customer care – +91 2528267100
Locate us at – Kolovli, Post bawada, District- Palghar (MS)
Head office – B1, Daffodil Building, Powai, Mumbai- 400076.