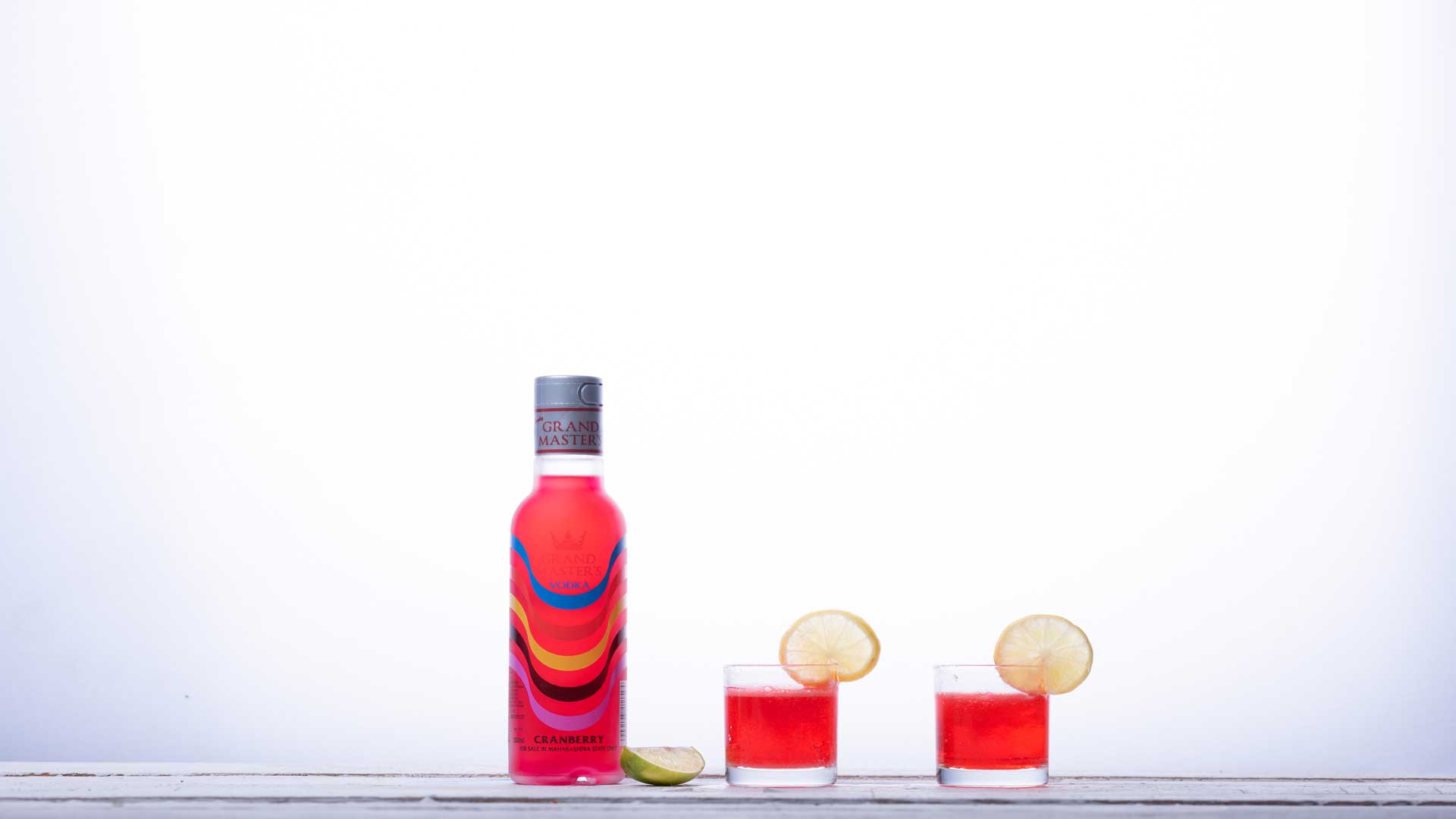 Grand Master's Cranberry Vodka
Grand Master's vodka, a flamboyant drink is here to uncork the flavours!
We bring you a unique fruit flavour nestled among bogs. A fruit that can grow and survive only under a very special combination of factors.
A drink that brings you handpicked Cranberry flavour with a unique combination!
Grand Master's vodka Cranberry is a light aroma with a pleasant tartness.
Cranberry has no contrary!
Cranberry is nestled in acid peat soil, needs an adequate fresh water supply, and a growing season that extends from April to November. Cranberries grow on low-lying vines in beds layered with sand, peat, gravel and clay.
Cranberry adds to your magical experience!

– Cranberries are popular and healthful food, associated with Thanksgiving.

– They are low in calories and high in vitamin C, vitamin A, and vitamin K.

– They also contain proanthocyanidins (PACs), an antioxidant that may help prevent a range of diseases.

– Since they are a good source of vitamin K, people who use blood thinners should ask their doctor before consuming extra cranberries.

– With an assortment of medicinal properties, the cranberries can treat an array of health complication. Not to mention, the fruit is excellent for keeping a clear and young looking skin.

Cocktail shaker

– The Vodka Cranberry is sometimes thought of as a beginner's drink because it's not very strong and you don't really taste the alcohol. But it's a delicious drink for anyone.

– If you are looking for a refreshing drink, Grand Master's Cranberry flavoured Vodka with a wedge of lime serves you the best choice! The great thing about this drink is how refreshing it is. The lime and cranberry are both tarts, which really wakes up your taste buds.

– It probably goes better with pastries than with omelettes.
Grand Master's Cranberry makes your drink merry!!
To your toast, let Grand Master's vodka be the host!
Stay tuned for more exotic and refreshing vodka flavours and recipes.