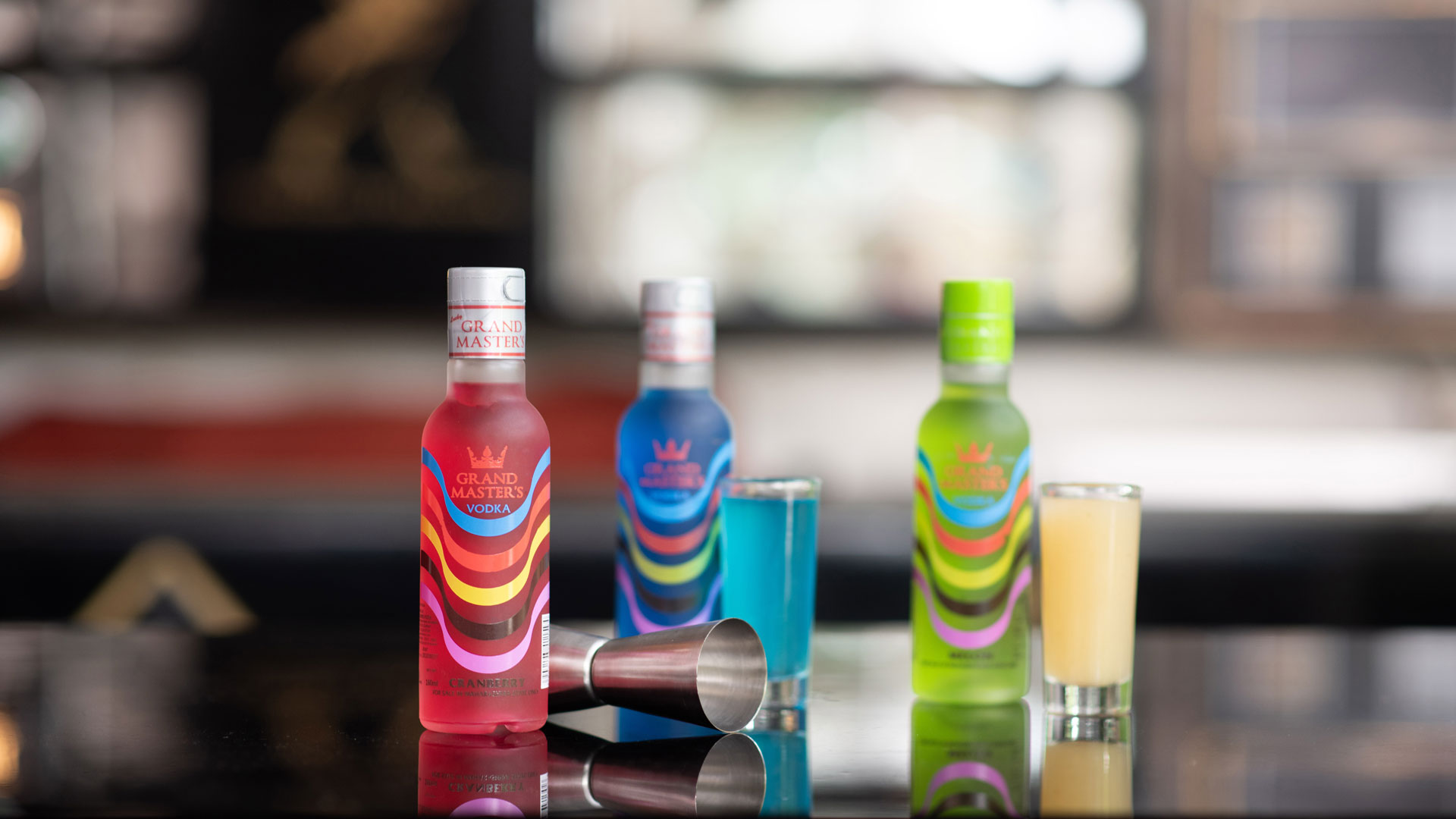 Fun Facts of Vodka
Don't miss a drop!
To your toast, let facts be your host!
Grandmaster's vodka is here to uncork some amazing facts about your drink because your drink has much more to it!
Shots:
1. Vodka means water!
The origin of "vodka" comes from a Russian word "voda" which means water.
2. Birth of vodka
Origins of vodka can be traced to Poland and Russia. The first production of vodka comes from the 9th century Russia.
3. The National drink
In the 14th century a British emissary to Moscow first described vodka as the Russian national drink and in the mid-16th century, it was established as the national drink in Poland and Finland.
4. When Vodka almost became extinct!
May 9, 1945, was the infamous day the Nazi surrendered to the Soviet Union. They partied so hard and within 22 hours, they faced a new crisis they ran out of vodka.
5. Calorie-conscious?
Compared to an average 150 calories in a single can of beer. A vodka shot contains only 90 calories.
6. Vodka makes you feel light!
1 litre of water equates to 1,000 grams, compared to 1 litre of vodka which is 950 grams.
7. First aid
It also possesses valuable antiseptic, anti-bacterial qualities, helps in disinfecting the wounds and works as an effective cleaning agent.
8. The Billionaire
Billionaire Vodka is officially the world's most expensive vodka. It costs a staggering $3.7 million per bottle. Each bottle carries up to five litres of exclusive vodka, developed using a secret Russian recipe.
9. Vodka Museum
Vodka Museum in St. Petersburg is the first museum in Russia and in the world dedicated exclusively to Vodka.
10. Flavours of the past
Even if distillation likely came to Europe around the 8th Century A.D., impurities were more often left behind, producers would mask them with spices and fruits. Vodka wasn't always "flavourless". Hence GRANDMASTER'S VODKA reinvents the flavours of the past!